Tasmania, or Tassie, is located near Australia's southern tip and has a total area of 68,401 square kilometres. Tasmania's main island is the worlds' 26th largest island, approximately 64,519 square km, separated from mainland Australia by the Bass Strait.
Tasmania's population as of June 2002 is around 540,000, with about 40% of the people residing within its capital Hobart City. Tasmania is unique since approximately 42% of its land area are protected areas, which means guests can enjoy many national parks and World Heritage Sites in the area.
Is Tasmania a suitable holiday destination for families
Tasmania has fascinating outdoor scenery that families will enjoy. Its wide array of attractions such as national parks, ancient rainforest, beautiful beaches, wildlife refuge and enchanted views will surely make the stay in Tasmania worthwhile. 
Tasmania is a great place to visit with the whole family. It has attractions that will keep kids entertained without spending too much money. Here are some attractions for kids and the entire family.
The Don River Railway
Tasmania is home to the Don River Railway train, which features a steam train or vintage railcar that runs parallel to the Don River banks. The railway is the last commercials passenger train system in Tasmania and offers a picturesque view of the Don river and Tasmanian countryside. 
Located in Davenport, Tasmania, the 3.5-kilometre train ride is run entirely by volunteers. The 30 minutes ride will pass through the scenic Coles beach and a beautiful nature reserve. Kids can also have friendly interactive conversations with the train drivers about how the train is operated and Northern Tasmania's history.
The Don River Railway is also home to Tasmania's biggest historic train collection, a museum workshop and a signal station. Kids and their families can enjoy looking at the twenty vintage passenger trains that date back to 1871. The kids' tour highlights the large coin-activated model trains that go around with its beautifully detailed small track.
The train rides run hourly from 10:00 am to 3:00 pm every day and cost $38 per family. The price includes and the train ride and the entry to the other attractions. Don River Railway is located just a few minutes by taxi or bus from central Davenport.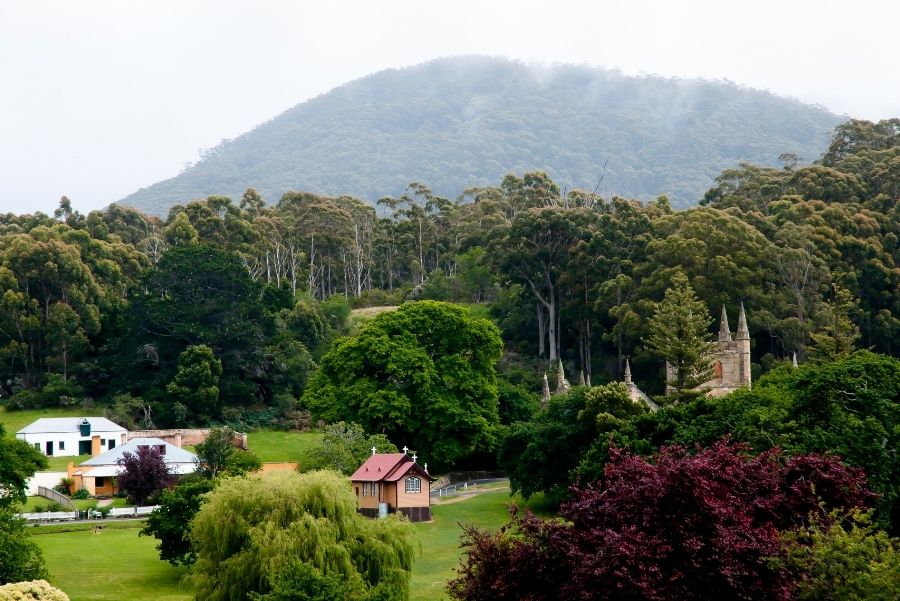 Seahorse World
The highlight of the tour to Seahorse World is the 45 minutes guided tour that offers a behind-the-scenes look at a seahorse farm and fish feeding. But seahorses are not the only animals in the park; there are also other sea creatures on display in their wonders of the Southern Ocean aquarium.
The seahorse has always been a fascinating marine animal, and the Seahorse World will let visitors experience the delicate balance in conserving the beautiful nu fragile marine animals. The park is open every day from 9:30 am to 4:30 pm from September to April, and 10:00 am to 3:00 pm from May to August.
Penny Royal Adventure
For families looking for a fun adventure, Penny Royal Adventures is the best place to visit and have the kids play all day long. Upon entering the adventure park, visitors would experience being transported back to the 1800s with its heritage stone buildings, rugged cliff and a beautifully restored Brig Tamar that runs around the lagoon.
Kids will undoubtedly find something to do with the park's rock climbing school, cliff climbing adventure, ziplining and other fun activities. Penny Royal Adventure has a unique combination of fun outdoor activities combined with a great history lesson. The park is one of the top destinations in Launceston, and families should stay for at least four hours so kids can try all the attractions.
Penny Royal Adventures is open from 9:30 am to 5:00 pm on Weekends. An all Adventure Pass where visitors can try everything in a single day cost A$69.00.